Our World ARC... interrupted by Covid-19
Circumnavigation Page 10 - an interlude in our circumnavigation plans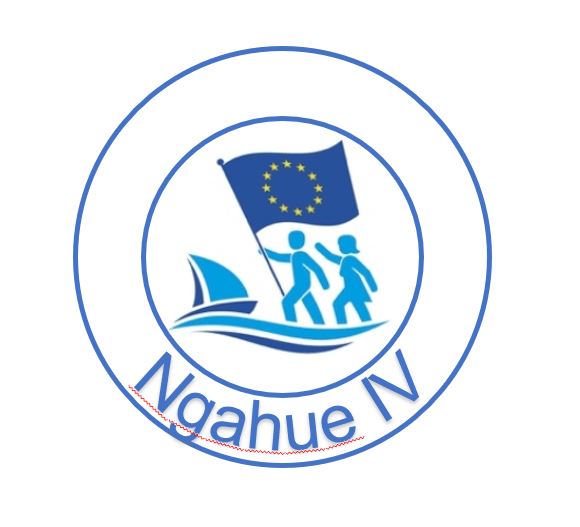 Quo vadis little Hallberg?
August 2020 saw us in Papeete weighing up the several options available to us for how to continue on our own after the interruption and death of the 2020/21 World ARC (which to all intents and purposes has been put to bed by the World Cruising Club in Cowes (U.K.)). We had watched a lot of World ARC boats leaving Tahiti to go cruising locally. Some intrepid participants had headed off to Hawai and even Alaska; one boat made it to Australia; another to Singapore and another one to South Africa. Having done our trip with the Aranui 5 and having met with and spoken to the local population about their fears of hosting external visitors, we felt it was better all round to skip 'going local'. As responsible 'poohpahs' we didn't want to cause stress with the locals... We also wanted to be certain that we would be able to get a berth again in Papeete once we'd left. Papeete was a "need-to-be departure point" for further travel as you could only clear out from here. With the Covid-19 scene changing so rapidly, was it wise to risk going to Fiji? And perhaps pick up a Covid bug en route, or risk being denied access? Or should we concentrate on our master plan, which was always to head for New Zealand and be in Whangarei 66 years after being born there?!?
Much of August and early September was spent preparing for our trip down to New Zealand. However, it turned out to be a bit more complicated than we anticipated if we wanted to enter New Zealand, spend some time travelling around, then head off to Europe, and return again to pick up our boat and continue our travels. Being very law-abiding citizens, we perhaps didn't insist - or circumvent - when we saw that our plan would not be readily approved. New Zealand had managed to remain pretty much clear of Covid-19 and succeeded in this only by keeping its borders quite firmly closed. Not just New Zealand but all follow-on destinations in the Pacific were saying that their borders would be kept closed at least until well into 2021. We concluded that our best course of action would be to head for home and see whether a third departure in 3-4 years' time, when the world might be less Covid-driven, would not be the best option!
After we heard that our friends on Kari of Lymington had reached the same conclusion and booked a place on a Sevenstar freighter, we quickly did the same and sorted out air travel for ourselves back to Brussels. Ngahue IV would take the Sevenstar freighter mv Dolfijngracht and be shipped to Southampton, arriving there just after the U.K. had left the European Union... In the end, we were 4 befriended boats on the Dolfijngracht, all with the same idea!
Sevenstar should buy a new crystal ball! Their predictions of when mv Dolfijngracht would pick up Ngahue IV just went in one direction: manana, manana, manana. You would think that in today's hi-tech world, predicting a freighter's time under way and in port would be simple. Apparently no, because in the end our boat was loaded about 3 weeks after than the 'at latest' original planning. A very disappointing result. Anyway, here are some pictures taken of Ngahue IV's "date" arriving in Papeete, and her being loaded on board in December 2020. You can follow the trip back to Europe via the Where is Ngahue IV link as we left our Y/B tracker on!
Towards the end of the first week in January 2021, mv Dolfijngracht passed through the Panama Canal, passing through the two sets of locks under the cover of darkness. With apologies for the quality of the images, which was not under our control... Ngahue IV is still parked under the captain's nose in front of the bridge! We noticed on Marinetraffic that our Swedish friends' boat, Cavatina, was still in Shelter Bay marina. They had been obliged to withdraw from the 2020/21 World ARC because of serious engine failure which required some serious work to be done to their boat. Now, in an ironic twist of fate, Kari of Lymington and Ngahue IV passed by Cavatina on their way back to Europe!
On 5th February mv Dolfijngracht arrived in Southampton and unloaded several yachts, including Ngahue IV. She was cleared for Customs thanks to Penguin Shipping Ltd and then sailed to Hamble Point marina by Sam, a person working for Jeremy Mason of Transworld Yachts Ltd. Sam can be seen here performing the incredible feat of holding a Hallberg-Rassy 53 by her rudder only! Ngahue IV will spend some time in Hamble so that some essential maintenance can be done to her. She will then complete her second departure & trip for a circumnavigation and return to Nieuwpoort's VYN marina. With Covid and Brexit this will be another challenge to sort out...
April 2021: This page is now complete
Return to Circumnavigation Start page